Career Coaching Designed for Historically Marginalized Higher Ed Professionals
The hiring process in higher education is steeped in the traditions that favor hiring those who are already well represented. This can be challenging to navigate, especially for members of historically excluded populations. Our career coaches have analyzed this culture through their experiences as faculty and administrators. Your career coach will act as a cheerleader, sage, and champion—they will collaborate with you to explore and career opportunities that fit your aspirations so that you will thrive. In addition, they will support you to identify opportunities, hold you accountable, and create an application packet that will stand out from the crowd. 
Our HireEd Career Coaches will support you as you climb the career ladder, whether moving from faculty to administration, getting a foothold in higher ed, or moving into a new role on your campus or a new campus. Working with a career coach enables you to: 
Clarify your motivations for a career change.
Identify the opportunities to thrive that match your aspirations and goals.
Learn how to brand your CV and cover letter, to differentiate yourself and showcase your strengths.
Craft a diversity statement that finds the sweet spot between personal disclosure and theoretical framework.
Cultivate your best practices for interviews, negotiations, and networking sessions
Practice for interviews and job talks in a safe, supportive space.
Questions About Coaching? Contact our
Director of Coaching, Moira Killoran.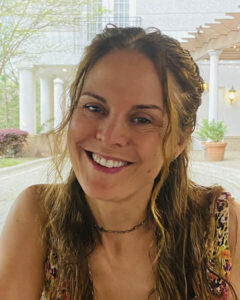 Moira Killoran
Director of Coaching