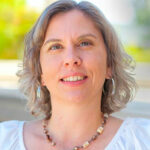 Faculty Coach, Leadership Coach
Paula is an ICF-certified coach who supports clients in conducting successful job searches and making career transitions in higher education. She has coached a wide range of job seekers, including graduate students, faculty at all ranks, administrative staff, and senior-level leaders.
Because of her prior roles in Faculty Affairs at two universities, Paula has an insider's perspective on the hiring process. She has seen thousands of applications over the years and knows what it takes for an application packet to stand out from the crowd. She takes a hands-on approach to coaching job seekers through clarifying career goals, developing high-quality documents, crafting consistent messages across the application and social media, and preparing for job interviews.
Throughout her career, Paula has been a champion for equity and diversity in higher ed. As the Program Director for Faculty Development at the Duke University School of Medicine, she focused on career development for women and emerging leaders. She also served on the Provost's Council on Equity and Diversity. At USC, she trained staff and search committees on conducting open, fair, and equitable job searches.
In addition to coaching, Paula is on the Pepperdine Graduate School of Education and Psychology faculty, where she teaches courses and chairs dissertations. Paula has a doctorate in organization change from Pepperdine University, a master's in public health from UCLA, and an undergraduate degree in biology with minors in psychology and women's studies from Washington University in St. Louis.