by Paul A. Dillon
With all of the rapid changes that are occurring across the higher education landscape today, there is one group of potential faculty and administration employees who offer exceptional skills that would be of considerable benefit to higher education institutions during these difficult times—our nation's veterans.
Of course, when considering the hiring of faculty or administrative personnel, strong academic credentials and relevant experience is a must. But, beyond that, the characteristics of an effective higher education professional, in my opinion, strongly parallel those honed by troops who have excelled in the armed forces. In fact, I would argue that the traits gained by serving in the military are unmatched in the civilian world.
Dedicated and Committed to the Organization—The military is extremely mission focused. The whole idea in the Armed Forces is to seize the objective—while, at the same time, ensuring the integrity and welfare of your troops. There is no alternative to accomplishing the mission, yet there is a sense of broader accountability. With the growing concept of higher education institutions serving multiple stakeholders, that sense of a broader purpose has been at the heart of U.S. military service for centuries.
The Ability to Formulate Strategy and Ensure Its Execution— You need to form a strategy—a vision—yes, the "vision thing"— of what your battle plan is going to accomplish. But, just as important, you need to ensure that the resources are in place to execute that battle plan flawlessly. Failure is not an option. While higher education administrators might have strategy experience, many might have not had actual responsibility for successfully executing that strategy—and, even if they have, certainly not under the crucible of armed combat.
Understand the Complexity of a Situation but Explain Simply—The military requires that its leaders immediately grasp the complexity of a battle plan, yet at the same time, give clear and understandable guidance on how that battle plan will be carried out by the troops under their command. Beyond specific subject matter expertise, education administrators who understand the entire battlefield—identifying areas where there are key vulnerabilities, the ability to seize opportunities and who are the weaker and stronger team members are extremely valuable for any higher ed institution.
Understanding that Diversity Leads to Victory —The whole Armed Forces are built on the "buddy system." Nobody accomplishes the mission alone. If you're going to be successful in the military, you need to work with all types and kinds of people, from all races, creeds, genders, backgrounds and persuasions and weld all these disparate interests into a fighting force that's going to defeat the enemy. Successful military leaders relied on diversity well before the term "Diversity and Inclusion" was ever mentioned in the higher education community.
Knowledgeable and Insatiable Learner—Service in the Armed Forces of the United States forces you to become a life-long learner. You need to learn quickly from your mistakes, so that you don't repeat them again.
Embrace Change and Transformation—When most people think about military service, they think that it's about the rigidity of following orders. Well, that's true—in part. Of course, you need to follow orders. But, what most people never see is that the military teaches you to think and act flexibly, so that if your battle plan isn't working, you pivot immediately to a plan that does. Flexibility and immediate action are key to survival, which is a lesson that higher ed is only now grasping since the pandemic.
Duty Before Self and Taking Care of Your People—Finally, the best leadership training in the world is the training that is given to commissioned officers and senior non-commissioned officers in the U.S. Armed Forces. As young Army officers, we were taught to take care of our troops first, if you want them to follow you. An officer has to have and convince the people under their command that they have their best interests in mind, while they are accomplishing the mission. This requires empathy—yet another key skill to surviving the new norm in higher ed.
In the higher education community, it's important to have leaders who are domain experts and experienced teachers or administrators—but, in the increasingly complex environment for colleges and universities, is that enough? Military leaders at all levels are trained as nimble strategists, values-based leaders, and have always valued diversity as a key to building effective organizations. They have led this country to greatness and can do the same for America's higher education institutions.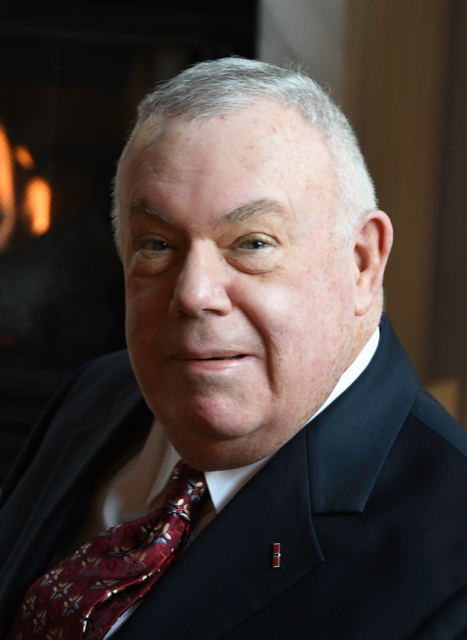 Paul A. Dillon
Paul A. Dillon is a former U.S. Army Reserve officer and a Vietnam veteran, who was awarded two Bronze Star Medals. He is an Adjunct Instructor at the Sanford School of Public Policy, Duke University.