Finding the Right Career Fit as a Woman in Higher Education
Learn how to intentionally manage your career path as you build your skills and experiences.
Overview
Managing your career in higher education takes focus, confidence, and a willingness to work through the unique barriers we face as women. Join us for this webcast to learn:
How to assess current and future opportunities to see if they are a fit for your career goals
How to negotiate
What steps to take if you are aspiring to a promotion
We will first look at conditions in the workplace that lead to career growth to help you assess what's working and where you might advocate for more support. Next, we will discuss how to negotiate for what you need in ways that not only benefit your career but the organization as well. Finally, we will dive into how you can best position yourself for future opportunities by tying your accomplishments to the goals of the organization.
Agenda
In this webcast, we will discuss three key considerations to keep in mind as you determine the right career fit based on your goals and objectives:
Workplace Conditions That Lead to Career Growth
In this section, we will look at conditions that are necessary for all, but especially for women, to thrive and grow in their careers. If these conditions are not present, the discussions will help you determine if you can be a part of creating them or if your particular situation might not be where you can do your best work.
Negotiating What You Need
While people most often think of negotiation in the context of salary, other factors are important to consider as well: flexibility in working from home, benefits, and the ability to incorporate your development into your job are just some examples. In this section, we will look at factors to consider and negotiation best practices.
Articulating Your Skills When Applying for New Positions
Too often, we tend to highlight our work through a collaborative lens or through our duties. In this section, we will talk about how to articulate the impact and growth for your department or organization that happened as a result of your leadership.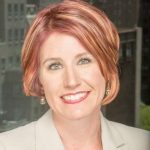 Diana is a social impact consultant and agent of global change. She is a celebrated thought leader, teacher, writer, and speaker with extensive research experience. Inspired to "do more good in the world," she builds and strengthens non-profit organizations through the transformative power of philanthropy and trains women as leaders in the realms of higher education, faith-based, and cultural organizations.