Mapping Your Career in Higher Education
Take control of your career by defining where you want to go and how to get there.
Overview
Many within higher ed struggle with mapping out possible career paths. This happens if you don't know what is available to you, how to get to where you want to go, and/or you don't always feel like you have the appropriate guidance from others.
Join us online to learn how to embrace your career ambitions and map out a plan for how to make them happen. In this working session, our expert instructor will introduce you to a rubric that helps you examine your career goals, consider obstacles and tradeoffs along the way, and define realistic ways to achieve your goals. You'll also work in small groups with your peers to apply the rubric to your own context and discuss the impact it can have on your career development.
If any of these questions apply to you, you will find this program beneficial:
Do you want to plan for your career future?
Have you thought about when you will retire and what you want to do between now and then?
If you are faculty, do you wonder if academic administration is the right fit for you?
Have you examined your competing professional and personal priorities in a systematic way to see how you can find balance?
Walk away with a tool that you can use throughout your career to ground you in where you want to go and how to get there.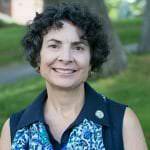 Jeanne Hey is an experienced provider of professional development programs, specializing in leadership training for department chairs, program directors, and deans. She served as dean of the University of New England's College of Arts and Sciences for eight years, overseeing 13 academic departments and 35 major programs at a time of upheaval and risk in higher ed.
Upload your resume.
Access these resources to help advance your career: