Full-Time
38,004.00 - 43,800.00 USD / YEAR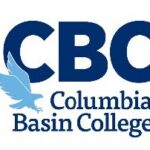 Website Columbia Basin College
Columbia Basin College ("CBC" or the "College") seeks a Utility Worker 2 to perform skilled work in the maintenance of institution grounds, landscapes, athletic fields and/or nursery or greenhouse. This position will also perform semi-skilled work in maintaining or repairing grounds, buildings, facilities and equipment. This position reports to the Buildings & Grounds Supervisor.
This position is open until filled. First consideration will be given to applicants whose complete application has been received by February 12, 2023 @ 11:59 PM Pacific Time.
As a condition of employment, Classified staff must be fully vaccinated.  Please note that any offer of employment is contingent upon you providing verification of your vaccine status, having an approved medical accommodation, or having an approved religious accommodation. No start date will be approved until you have either verified your vaccine status or have an approved accommodation. Need more information?   Please contact covidvaccinemandate@columbiabasin.edu.
Primary Responsibilities:
Apply pesticides and herbicides to greenery, plant material and landscape;
Follow the label on all pesticide/ herbicide applications;
Keep accurate and timely record of all pesticide/herbicide applications;
Perform all types of ground maintenance; prepare soil for planting; plant seeds, bulbs, plants, trees and shrubs; perform all duties related to creation and maintenance of lawns; transplant all types of nursery stock; rake and remove leaves; pull, hoe and control weeds; prune, spray and fertilize trees, shrubs and ground covers;
May assist with direction of Department of Corrections work crew;
Operate motorized equipment including trucks, forklifts, small tractors, large mowers and other related equipment;
May run sprinkler system from computer; may assist with computer set up;
May assist heavy equipment operators;
Perform semi-skilled maintenance work on buildings, fixtures, grounds, fences, walkways and driveways; install and repair sprinkler system for buildings and sports fields; repair parking lots and sidewalks; clean roofs, gutters and grounds;
Clean, maintain and repair tools and equipment;
Operate power tools and equipment, including gas engine driven equipment for landscaping, snow removal and construction/parking lot maintenance;
Perform snow removal operations including shoveling, plowing, applying ice melt and distributing traction sand;
Load and unload trucks and move furniture, equipment, supplies and materials; assemble new furniture;
Change filters in HVAC equipment and assist with data and electrical installations;
Maintain a safe and organized work environment at all times; and
Perform the duties of a Utility Worker 1; and
Perform other duties as assigned, including support of central services, as needed.
Required Qualifications:
High school diploma or equivalent;
Two (2) years of experience performing manual work in maintenance, repair, remodeling, construction of buildings, facilities, utility and sewer systems, equipment and/or grounds;
Current Washington State Department of Agriculture Pesticide Applicator License (Public Operator) or attainable within six (6) months of hire; and
Valid U.S. driver's license or ability to obtain one before date of hire.