Full-Time
$65,000 - $65,000 USD / YEAR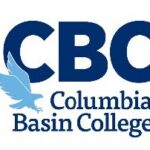 Website Columbia Basin College
Columbia Basin College (CBC), founded in 1955, is an open-door, public community college in Washington State serving both Franklin and Benton Counties. CBC is one of the few designated Hispanic-Serving Institutions (HSIs) in the State of Washington, and Hispanic students now represent nearly 44% of CBC's student population through its academic/transfer, workforce, and adult basic education (transition) programs. CBC enrolls more Hispanic students than any other community or technical college in Washington. Columbia Basin College is committed to closing opportunity and equity gaps in student outcomes and in ensuring that the experiences of historically underserved students are welcomed and valued on our campus and in our classrooms. In realizing this commitment, we strive to create a culture in which faculty use data and inquiry to reflect on classroom practices and improve learning outcomes for students.
Columbia Basin College ("CBC" or the "College") seeks an Instructional Designer (Curriculum Development) to work directly with faculty in academic and technical programs in course design, delivery, and technology integration as part of the Center for Teaching & Learning Excellence team. This Title V, grant funded position is a combination of curriculum development, instructional design, and training functions and is responsible for supporting faculty development programs with a focus in the areas of inclusive, asset-based, and social justice teaching practices to support diverse classrooms. We are looking for an individual who is passionate about serving students from underrepresented and diverse populations. A successful candidate for this role is a person who can galvanize faculty around these issues and help redesign their courses to close the equity gap, in collaboration with other members of the Title V grant, the Teaching and Learning Center for Excellence, and the campus community. The Instructional Designer (Curriculum Development) reports to the Director for Teaching & Learning Center for Excellence.
This position is open until filled.  Priority consideration will be given to applicants whose complete application has been received by February 20, 2022 at 11:59 PM Pacific Time.
Primary Responsibilities:
Develop and facilitates cohort-based training focused on equity, asset-based mindset, best practices for underserved students;
Collaborate with faculty, administrators and staff on researching challenges of underserved students and closing equity gaps through implementation of inclusive, equity-focused strategies in diverse classrooms;
Galvanize faculty around best practices for teaching underserved students;
Support faculty with redesigning their courses in support of equity-focused work;
Work with faculty and staff in planning, creating, facilitating, and assessing training for faculty teaching online, hybrid, livestream, Hyflex, and face-to-face courses; focus on exploring best practices for teaching underserved students;
Engage and collaborate with faculty in individual consultations and with departments or committees;
Collaborate with campus partners and faculty to build trust and mutual respect that enables success for each other while making culturally diverse student populations our top priority;
Help create College quality standards and evaluate courses for best practice in inclusive, equity-focused strategies in diverse classrooms;
Develop clear and accessible online resources and guides for course development and teaching and learning; assist in resource planning and course creation through the Learning Management System;
Create, coordinate, and facilitate regular faculty communication through multiple communication channels such as newsletters, strong web presence, social media, etc.;
Seek input from multiple individuals and departments each quarter to strategically plan Teaching & Learning Center activities around serving culturally diverse student populations;
Participate in state meetings and College committees;
Present at college, regional, and national conferences; and
Perform related duties as assigned.
TO VIEW A COMPLETE POSITION DESCRIPTION AND/OR APPLY, PLEASE VISIT OUR WEBSITE AT WWW.COLUMBIABASIN.EDU/JOBS.
CBC IS AN EQUAL EMPLOYMENT OPPORTUNITY/AFFIRMATIVE ACTION EMPLOYER. PROTECTED GROUPS ARE ENCOURAGED TO APPLY.
Required Qualifications:
Master's degree in Education, Instructional design, Curriculum Development, Communications or related field from an institutionally accredited college or university;
Experience working on faculty development in higher education, with the emphasis on equity-centered teaching and assessment strategies; and
Teaching experience in a college or university, including online, in-person, and hybrid instruction.
Preferred Qualifications:
Experience creating and facilitating communication through multiple communication channels such as blogging, newsletters, and/or social media, etc.;
Excellent presentation skills;
Ability to create, facilitate and assess online and in-person training and workshops; and
Desire to participate and present at college-level and regional committees, focused-groups, and conferences.