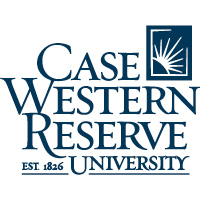 Website Case Western Reserve University
The Division of University Technology (UTech) at Case Western Reserve University core values are adaptability, service excellence, collaboration, innovation and integrity.  And to bring out the best in their people, Case Western Reserve University/UTech offers many resources to support career growth, health, wellbeing and safety, as well as pay and benefits. We believe every member on our team enriches our diversity by allowing us to experience a broad range of ways to understand and engage with others, identify challenges, and to discover, design and deliver solutions.  We cannot wait to see what we accomplish as we work together to think beyond the possible.  Are you ready to work with an amazing team and make an impact? If so, we invite you to apply for our Applications Developer 4 (Job ID 10875) opportunity.
POSITION OBJECTIVE
Working under general direction, design flexible application frameworks. Analyze and improve performance of software programs and analyze requirements for data exchanges between application software and other CWRU systems; determine viable alternatives; make recommendations; and design, specify, obtain consensus, and implement solutions. Deliver high-quality and robust CMS Drupal applications. Research and develop technical requirements for enhancements to existing or new application software. Provide expertise in all matters related to the creation and maintenance of custom applications, infrastructure automation, system integrations, and web pages (with a focus on the Case School of Engineering). This position will act as part of an agile development team that will work with clients and end-users to perform needs analysis, solutions conceptualization, project planning, and end-user training. Work collaboratively with team that includes web (front-end, user-interface), database (back-end), and application integration programmers. The team provides state-of-the-art computing support for the Case School of Engineering that is a fast paced, highly technical, and diverse entity that performs a vital role for the school and a professional service to our clients.
ESSENTIAL FUNCTIONS
Design and deliver high-quality, high-impact CMS (Drupal) solutions from templating custom module development to theming. Define and scope project for application solutions; establish project plans and project schedules, follow project management standards. Review project deliverables for conformance to established standards. Assure software meets quality standards. Function as service manager or service owner for university systems. Design and develop programs, scripts, or procedures to extract, translate, and load data. Frequent use of APIs to transfer data between systems. Create plans to test and verify the integrity of university data. Identify data sources, data flow and data relationships. (50%)
Proactively contribute to strategic planning of applications and technology direction. Participate in software architecture and system level design. Work with developers and business systems analysts on detailed complex designs and ensure business requirements and system needs are met (including technical and operational documentation). (20%)
Lead development projects, including overseeing the work of less senior developers. Identify best practices, ensure compliance with university policies. Align team activities with division and university strategic priorities. Provide regular feedback, identify development opportunities, assign projects, and manage team workload. Work with business and operations personnel to ensure business requirements and system needs are met (including technical and operational documentation). Use honesty and integrity to keep university data confidential. (15%)
Work with staff to ensure adherence to prevailing programming standards when performing analysis, writing documentation, and testing components. Develop best practices of the Software Development Life Cycle (SDLC) and software quality standards. Serve as a resource to university colleagues, consultants, and customers. Provide on-call and remote support as needed. (10%)
QUALIFICATIONS
Experience: 7 to 10 years of experience.
Education: Bachelor's degree in computer science, information technology, or related field.
REQUIRED SKILLS
Expert knowledge of Drupal CMS Architecture (6,7,9), implementation, and development, as well as current and emerging web & mobile development tools.
Expert knowledge of PHP, Python, JavaScript/Jquery, HTML, CSS/SCSS/SASS, Git, MySql and other similar products.
Expert knowledge of LAMP architecture. Linux and Web Server Configuration (Apache/NGINX).
Experience knowledge of Python, Panda Libraries and Jupyter Notebook.
Experience with application APIs (e.g. Twitter, Facebook, Google, etc.) to extend core application functionality and facilitate data communication between CWRU enterprise systems. Overall experience with programming data exchanges between disparate systems.
Mastery of systems design principles, methodologies, and tools and the Software Development Life Cycle (SDLC).
Highly skilled at principles and practices of sound business communications with the ability to communicate complex material in ways customers can understand. Including the ability to actively listen; responsive to verbal and non-verbal clues.
Skilled in technical project management leadership and support for technical cross-functional projects of significant scope, complexity, size, impact, budget and/or project team size. Projects are diverse in nature and have significant impact to the organization.
Mastery of mentorship, leadership, managerial, and facilitation skills.
Thorough knowledge of database theory, design rules and development practices, including data modeling, data flow and entity relationship analysis.
This position may be eligible for the staff hybrid work program pending approval.
In employment, as in education, Case Western Reserve University is committed to Equal Opportunity and Diversity.  Women, veterans, members of underrepresented minority groups, and individuals with disabilities are encouraged to apply.
Case Western Reserve University provides reasonable accommodations to applicants with disabilities.  Applicants requiring a reasonable accommodation for any part of the application and hiring process should contact the Office of Equity at 216-368-3066 to request a reasonable accommodation.  Determinations as to granting reasonable accommodations for any applicant will be made on a case-by-case basis.
Case Western Reserve University has implemented a COVID Vaccination policy requiring evidence of COVID-19 vaccination for all students, faculty and staff with an on-campus presence. Religious and medical exemptions may be provided in accordance with applicable federal and state laws. For more information go to: https://case.edu/equity/covid-19-accommodations. Applicants may contact the Office of Equity at 216-368-3066 /equity@case.edu for information regarding religious or medical exemptions as an accommodation.
To Apply: https://case.edu/hr/careers. Job ID: 10875
To apply for this job please visit case.edu.