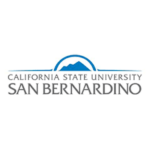 Website California State University, San Bernardino
Administrative Support Assistant (ASA II), College of Natural Sciences – Dean's Office
California State University, San Bernardino
Job No: 521692
Work type: Staff
Categories: Unit 7 – CSUEU – Clerical and Administrative Support Services, Administrative, Probationary, Full Time, Telecommute eligible (work onsite as scheduled and/or as requested and telecommute as scheduled)
Job Summary
The Administrative Support Assistant provides front office support to staff, students, faculty and off-campus guests in the College of Natural Sciences Dean's Office by answering phones and general inquiries to determine which area of service are needed and directing them to the appropriate department and/or individual.
Duties and responsibilities
Front Office Reception
• Serve as the receptionist in the College of Natural Sciences Dean's Office.
• Duties include answering phone and general inquiries for CNS. Greet students, faculty and staff, and others as they arrive and help determine which area of service they need in CNS or direct them to other areas on campus. Distribute mail, make deliveries and handle campus errands for dean's office. Provide duplicating, faxing, scanning and filing as requested. Maintain filing system with quarterly audits. Maintain cart use binder. Assist in coordinating cart maintenance.
• Submit facilities work requests as needed. Monitor copy machine for supply and maintenance needs ordering items as needed. Provide printing services with counter information as needed. Maintain and organize the Dean's Office reception area, workroom and mailroom.
• Assist with maintaining office supplies needs and take supply inventory. Submit Staples order and purchase requisitions, as needed. Maintain the calendar for use of the CNS Dean's conference room. Maintain and distribute the CNS faculty and staff directory annually.
• Assist with hiring, training and leading student assistants.
Student/Faculty Support
• Have a general understanding of various forms such as student grievance forms, add/drop slips, petitions to add/drop after census and change of grade.
• The incumbent will also create and manage waiting lists for all NSCI courses, including adding permits for students meeting or nearly meeting requirement.
• The incumbent will work with part time faculty on textbook orders for all NSCI courses. The incumbent will process and track NSCI duplicating requests.
Administrative Support
• Provide administrative support to the Associate Dean and Dean's Fellow, as needed.
Events/Social Media Support
• Assist with CNS events such as the staff development days, December and May Commencements, and other events as needed. May be required to work outside of normal business hours in order to be available to work at these events which may be on or off campus, evenings and/or weekends.
• Assist in managing the college's social media accounts (Facebook, Twitter, Instagram) and creating posts, as well as creating flyers and posters.
Payroll Support
• Serve as a CNS representatives to pick up pay warrants for the college including monthly faculty and staff warrants and any intermittent warrants that need to be picked up at various times throughout from the Bursars Office.
• Serve as the primary staff member to distribute pay warrants from the CNS Dean's Office. Maintain the pay warrant sign out sheets. Return unclaimed pay warrants to the Bursars by the required dates.
Minimum Qualifications: Required Education and Experience
• High School diploma or its equivalent AND two years of experience in general office clerical or secretarial work or the equivalent
Required Qualifications
• General working knowledge of applicable university infrastructure, policies, and procedures.
• Thorough knowledge of office methods, procedures, and practices.
• Thorough knowledge of English grammar, punctuation, and spelling.
• Ability to learn, interpret independently, and apply a variety of complex policies and procedures.
• Ability to apply independent judgment, discretion, and initiative to address problems and develop practical, thorough and, at times, creative solutions.
• Ability to perform standard arithmetic functions of a transactional nature, including tracking and comparing data.
• Work often involves front line contacts with a variety of campus and community individuals requiring active problem solving and effective interpersonal skills.
• Demonstrated competence in effectively presenting standard information in writing.
• Demonstrated competence in understanding, interpreting, and communicating procedures, policies, information, ideas, and instructions.
Preferred Qualifications
• Peoplesoft experience
• Microsoft Office experience preferred
• Software Experience in Photoshop, InDesign, Illustrator
Compensation and Benefits:
Anticipated Hiring Rate: $3,338.00 per month
Classification Salary Range: $3,338.00 – $4913.00 per month
The CSU system provides a comprehensive benefit package that includes medical, dental and vision plans, membership in the California Public Employees Retirement System (CalPERS), sick and vacation time, and 14 paid holidays a year. Eligible employees are also able to participate in the fee waiver education program. A summary of benefit information can be found http://fresnostate.edu/adminserv/hr/benefits/documents/2020%20Benefits%20Summary%20represented%20and%20non-represented.pdf.
Position Information:
Work status: Full-time/Non-Exempt/Probationary
Schedule: Monday – Friday 8:00am – 5:00 pm
The application deadline is: December 21, 2022
Conditions of Employment
Background Check
Satisfactory completion of a background check (including a criminal records check) is required for employment. CSU will make a conditional offer of employment, which may be rescinded if the background check reveals disqualifying information, and/or it is discovered that the candidate knowingly withheld or falsified information. Failure to satisfactorily complete the background check may affect the continued employment of a current CSU employee who was conditionally offered the position.
I-9
CSUSB hires only individuals lawfully authorized to work in the United States. In compliance with federal law, all persons hired will be required to verify identity and eligibility to work in the United States and to complete the required employment eligibility verification form upon hire. See Form I-9 Acceptable Documents at https://www.uscis.gov/i-9-central/form-i-9-acceptable-documents.
COVID-19 Vaccination
CSU requires faculty, staff, and students who physically access campus facilities or programs to be fully vaccinated against COVID-19, which includes obtaining a COVID-19 booster dose, or declare a medical or religious exemption from doing so. Any candidates advanced in a currently open search process should be prepared to comply with this requirement. See policy at https://calstate.policystat.com/policy/11030468/latest.
Statement of Commitment to Diversity
In our commitment to the furthering of knowledge and fulfilling our educational mission, California State University, San Bernardino seeks a campus climate that welcomes, celebrates, and promotes respect for the entire variety of human experience. We welcome people from all backgrounds, and we seek to include knowledge and values from many cultures in the curriculum and extra-curricular life of the campus community. We will create, promote, and maintain activities and programs that further our understanding of individual and group diversity. We will also develop and communicate policies and promote values that discourage intolerance and discrimination.
California State University, San Bernardino is proud to be an Affirmative Action/Equal Opportunity Employer. We recruit, hire, train, and administer all personnel actions without regard to race, ethnicity, religion, color, caste, national origin, ancestry, age, sex, gender, gender identity, gender expression, sexual orientation, socioeconomic status, genetic information, medical condition, disability, marital status, protected military or veteran status, or any other status protected by applicable law. This position adheres to CSU policies against Sex Discrimination, Sexual Harassment, and Sexual Violence, including Domestic Violence, Dating Violence, and Stalking. This requires completion of Sexual Violence Prevention Training within 6 months of assuming employment and on a two-year basis thereafter. (Executive Order 1096) For more information about Diversity & Inclusion at CSUSB, please visit https://www.csusb.edu/human-resources/diversity-inclusion
Closing Statement:
Reasonable Accommodation
We provide reasonable accommodations to applicants and employees with disabilities. Applicants with questions about access or requiring a reasonable accommodation for any part of the application or hiring process should contact the ADA Coordinator by email at mailto:jeanne.durr@csusb.edu
Smoking
CSUSB is a smoke and tobacco-free campus. See policy at https://calstate.policystat.com/policy/6591951/latest/.
Clery Act
In compliance with state and federal crime awareness and campus security legislation, including The Jeanne Clery Disclosure of Campus Security Policy and Crime Statistics Act, California Education Code section 67380, and the Higher Education Opportunity Act (HEOA), the Cal State San Bernardino Annual Security and Fire Safety Report is available at: https://www.csusb.edu/clery-act
To view full description and to apply, visit: https://apptrkr.com/3706566
Copyright ©2022 Jobelephant.com Inc. All rights reserved.
jeid-32c5bd1e982cf841a8433b6ba8a1123c